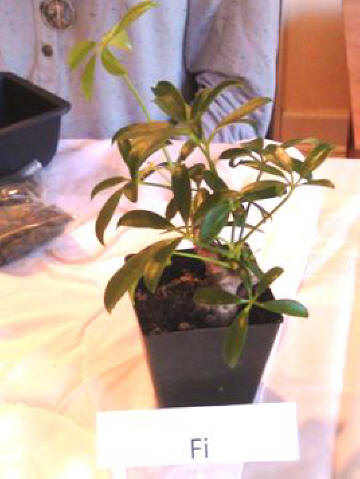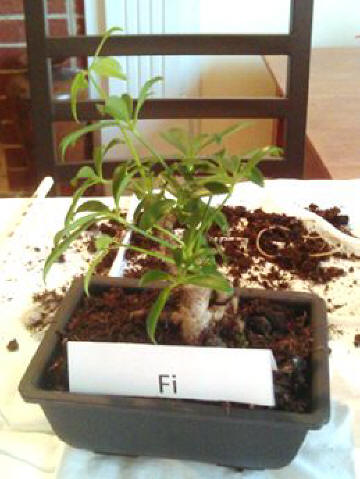 A CHRISTMAS FAMILY WORKSHOP!
By Carol Tingley, Journal contributing writer (Apex, North Carolina)
I was expecting a house full of guests over the Christmas holidays. For a fun activity, I decided to do a bonsai family workshop to let all the participants prepare their first bonsai. I was ordering some plants for myself, so I included in my order a set of eight introductory workshop packages to share with my guests. The shipment arrived about two weeks ahead of time to make sure it didnít get caught in a winter weather delay.
Each participant received a high quality plant and the complete IWP kit. I provided each person with a chopstick for gently separating the roots, some soft cotton thread to tie the roots, and some extra lava rocks to help them find the shape they wanted. We all sat at a large table, and I asked a guest who was not planting a bonsai to help take photographs. I made name tags so we would be able to tell which plant was in each photograph.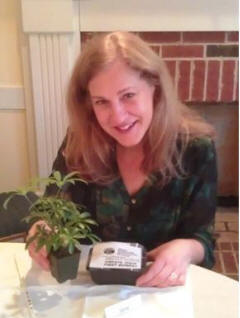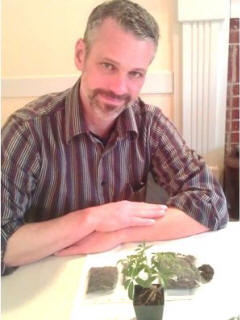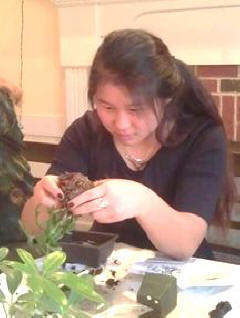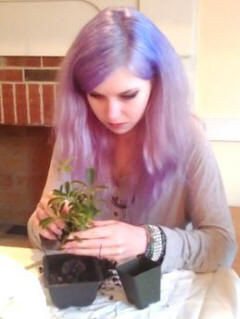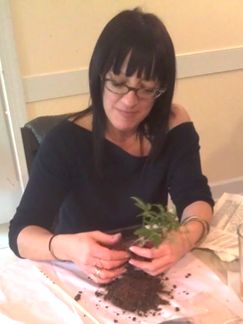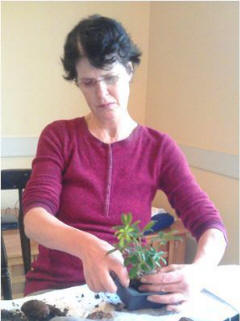 Teenagers, aunts and uncles, we all had fun! I helped people when they had questions, but each person mostly worked at their own pace by following the instruction sheet that comes with the IWP. We took before and after pictures of each plant and everyone was very pleased with their creation. For the guests who traveled by air, we put the pot into an upright paper bag (lunch size fits perfectly) then closed the bag in around the trunk with duct tape, so that the soil was firmly contained but the plant was not crushed. We put a damp strip of newspaper in the bag, then put the whole thing into a gallon-size ziplock bag. Travelers were able to safely pack these into their carryon bags and all arrived home in good condition.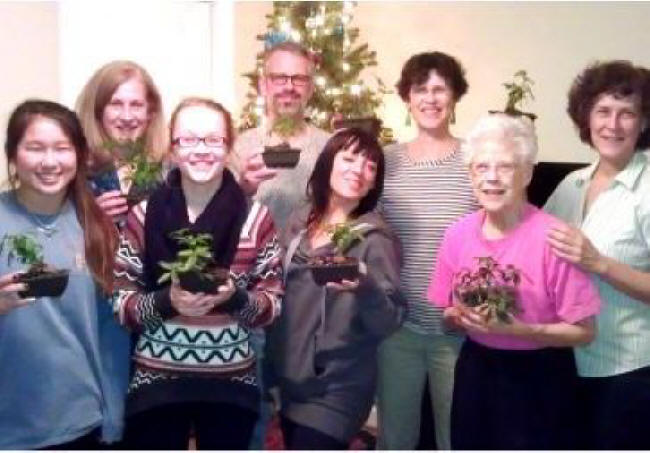 The family bonsai workshop was a big success!