MICHAEL S. IMAINO
President
EDISON YADAO
Vice-President
___________
Journal Editor
DAVID W. FUKUMOTO
President, Fuku-Bonsai Inc.
(Kurtistown, Hawaii)
Journal Contributing Editors

JERRY MEISLIK

Author, bonsai instructor

and Ficus (Fig) authority

(Whitefish, Montana)
RYAN CHANG

Leader of Study Groups

(Waipahu, Oahu, Hawaii)
JOHN "JAY" BORYCZKO

"In & Out" specialist

(Farmington Hills, Michigan)

Journal Contributing Writers

RON DAVIS

(Bozeman, Montana)

RUSS MANN

(Polson, Montana) rmann.n.az@gmail.com

TRAVIS FARGHER

(Long Beach, California)
Aloha & welcome to the 4th issue of our second year as we build a

national and international Tropical & True Indoor Bonsai Community!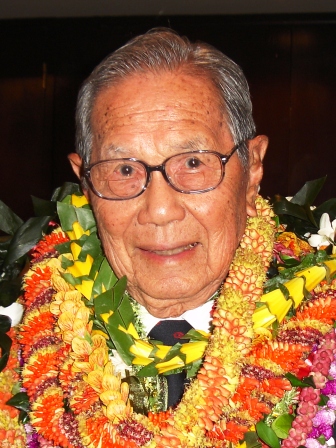 ISSUE #16. APRIL 2014
This issue and the complex landscape
"The World of Bonsai Aloha!" honors and is
dedicated to Ted T. Tsukiyama of Honolulu, Hawaii
ALOHA! Bonsai has changed dramatically in the past 50 years from a secretive past-time of older Japanese men to become an international art and hobby. We share the vision of the late Japanese bonsai grand master Saburo Kato who dreamed of "WORLD PEACE THROUGH BONSAI! Hawaii has been amongst the earliest and strongest supporters since the late Haruo "Papa" Kaneshiro befriended Kato at Expo 70 Osaka as Japan's bonsai was recovering from World War II. Former enemies shared the dream and the theme of the landmark 1980 International Bonsai Congress in Hawaii was: "BONSAI, BRIDGE TO INTERNATIONAL FRIENDSHIP!"
"THE WORLD OF BONSAI ALOHA!" is a major innovative complex landscape created and planted in December 2013.Older Dwarf Schefflera quickly moved toward refinement in just a few months! Ted's extraordinary bonsai accomplishments and achievements should receive wider acclaim. So I contacted Bonsai Clubs International's president Thomas Elias and editor Joe Grande and they immediately joined in honoring Ted.
So the story was held back, the trees heavily pruned, and they leafed out by the submittal deadline for joint April publishing in BCI Magazine and the Journal. Ted has been my mentor since the 1960's and I invited others. Felix Laughlin is the president of the National Bonsai Foundation, the support group for the National Bonsai and Penjing Museum at the National Arboretum in Washington D.C. Warren Hamamoto, the current president of the Hawaii Bonsai Association, also contributed a tribute.
This issue is also significant in that we are making rapid advances in creating a Tropical and True Indoor Bonsai community. The word is steadily getting out that a new popular American form of bonsai is becoming available in which even beginners can be successful. There's a movement toward creating optimum growth and our rapid development is getting more attention in all parts of the country. More look to welcome the coming of spring so their True Indoor Bonsai can move outdoors when night temperatures exceed 55°F.
The community is increasingly diverse with a strong Hawaii group with Fast Track Study Group leader Ryan Chang continuing to make incredible progress! Keith will likely be amongst our most active Big Island study group members that may include visitors from recent senior group visitors. Some are past customers who has seen the progress by others and are excited about workshops when they visit again. The two Anderson boys brought their workshop trees done last year from Honolulu and flew home with them rock planted on lava rocks. They will begin hunting for coral for future efforts. Margaret and David LaMure of New Mexico did our first two-tree rock planting workshop as we continue field trials of the premium prepared bonsai stock to be introduced this year.
There's interest in Alaska, Minnesota, Florida, California, and all points in between! There's an endless variety of rocks available in all parts of the country and I'm excited about working on some rocks from Oregon. Jay no longer makes excuses that Michigan doesn't have rocks and shares his first hypertufa success. Jerry completes his three part series on root-over-rock with solid recommendations for beginners. Carol's second premium prepared stock trial utilizes a North Carolina rock. All of this diverse activity is wonderful and we invite more to join us!
Fuku-Bonsai president & founder
10% OFF the regular cost to be a member of the 2014 Beginner Study Group and become an active member of the Tropical and True Indoor Bonsai community!
CELEBRATE SPRING BY JOINING THE BEGINNER STUDY GROUP! Become a member of the Mid-Pacific Bonsai Foundation, the Beginner Study Group, receive four Introductory Workshop Packages, and personalized email assistance! Regular cost is $131.80. SPRING SPECIAL: $118.62 FOR ALL ORDERS MADE IN APRIL (with free shipping included and as weather permits). Go to www.fukubonsai.com/1a4a.html or email david.f@fukubonsai.com

We are delighted with the progress being made by beginner study group members who submit recommended photographs and captions and receive critiques. While there's nothing like visiting and taking workshops here, the beginner study group provides knowledge of the basic principles. For those who graduate into the Fast Track Study Group, they receive special assistance and access to older or special prepared stock not offered to the general public.

_______________________________________________________